As the owner of the only store in Bay City dedicated to men's clothing, Bill Keipert wants to give men more choices.
Keipert recently expanded the offerings at his 1306 Columbus Ave. store to include larger sizes as well as a full line of suits.
"You shouldn't have to go to Saginaw, or to Midland, or anywhere out of town to buy clothes," says Keipert, who has owned J-B Men's Apparel for 46 years. He and his father, John, opened their doors on April 12, 1976.
"Years ago, probably up until 10 years ago, we did tuxedo rental," says Keipert, but the suppliers they dealt with from Saginaw and Grand Rapids went out of business. Then the last supplier – Jim's Formalwear ­– ended its relationship when the store wasn't doing enough business with them.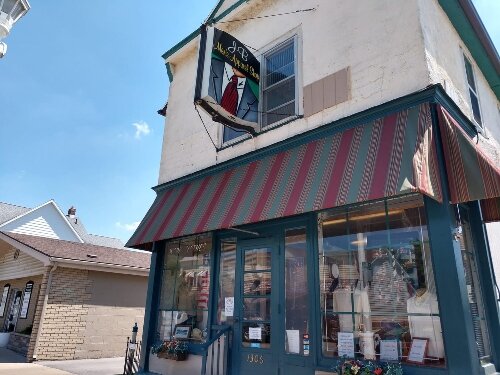 The shop on Columbus Avenue recently got a facelift. Now, the owner is expanding his line to meet a growing demand for men's suits.When demand for tuxedoes declined, the demand for suits rose. At first, Keipert started hearing requests for suits for funerals.
"That's what basically started it out," Keipert says.
Then, a groom and his groomsmen ordered suits online. When the suits arrived, the men needed someone to alter them. Bill and his mom, Virginia, did the alterations.
"Then the guy's brother came and said, 'You did the alterations for my brother's wedding, so I wanted to get my suits from you.' "
The next thing he knew, Keipert had an order for 13 suits. "I just said, wow."
When the J.C. Penney store in the mall closed, Keipert knew there was a need for a local store carrying suits. Getting requests for suits furthered his resolve to expand offerings inside his store.
Other than shopping online or leaving Bay City, Keipert says there aren't many options to shop for suits here. He says his suits are competitively priced and made of quality fabrics including polyester and poly-wool blends that work for just about any occasion.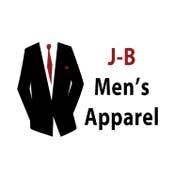 Making sure the suits fit is another niche he and his mother continue to fill.
"Alterations are a dying breed," he says. "All of the sudden, suits were coming out ready to wear, but when the shortest inseam is 29 inches, and you need a 26, it's not ready to wear."
When that happens, Keipert and his mom, at 94, make all of the alterations in-house.
Another need he decided to fill is for extra-large men's clothing.
"We already had tall, but we just added the extra-large sizes."
Keipert now carries shirts and sweaters up to sizes 5 and 6XL. He says they don't want men to have to leave town to get their clothes, and he has no plans to retire anytime soon.